Upcoming Tradeshows:
Please note that we exhibit at many smaller, regional tradeshows that we don't list. If you don't see a show listed that you are attending, please call us to confirm!
---

Laser Marking Technologies, LLC. will be
in Chicago, IL at the McCormick Place
for Fabtech, November 11 – 14, 2019.
Stop by our booth# B37060 where we will be
featuring our Cobalt Dominator® a complete
laser marking system.
 
---
Interview with Rick Weisbarth at Fabtech 2017
IMTS iSpy Interview with Acieta and Laser Marking Technologies on the last day of IMTS 2014.
Laser Marking Technologies' Technical Sales Representative Yannik Hüpel, from Braunschweig, Germany, working with LMT distributor GSE Technology from Deurne, Netherlands at the 2018 GrindTec Show in Augsburg, Germany.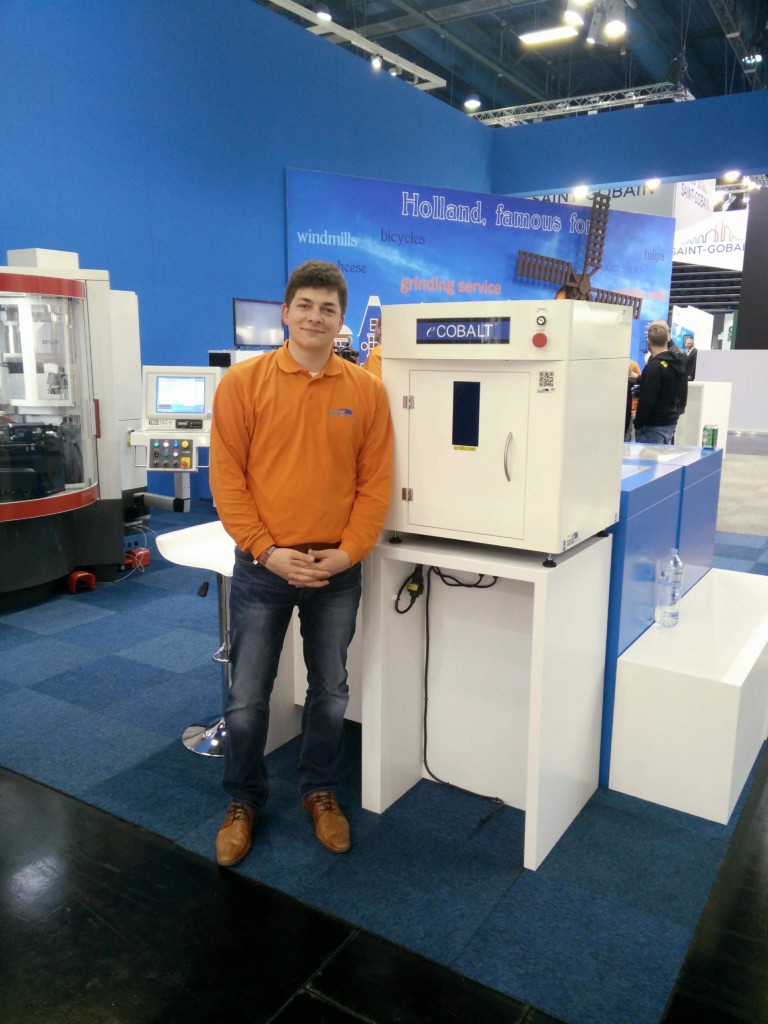 Past Tradeshows:
CMTS – Mississauga (Toronto), ON September 30 – October 3, 2019
SouthTec – Greenville, SC October 22nd – 24th, 2019
EMO – Hannover, Germany September 16th – 21st, 2019
Eastec – Springfield, Mass  May 14th – 16th, 2019
Fabtech – Atlanta, GA November 6th – 8th, 2018
IMTS – Chicago September 10th – 15th, 2018
IWF – Atlanta, GA August 22nd – 25th, 2018
Fabtech Canada – Toronto, Canada June 12th – 14th, 2018
PPAI Expo – Atlantic City, NJ June 11th – 13th, 2018
MACH Exhibition – Birmingham, UK April 9th – 13th, 2018
GrindTec – Augsburg, Germany March 14 – 17, 2018
ShotShow – Las Vegas, NV January 22nd – 23rd, 2018
Fabtech – Chicago, IL November 6th – 9th, 2017
AmCon – Novi Show October 31st – November 1st, 2017
Southtec – Greenville, SC October 24th – 26th, 2017
CMTS – Mississauga, Ontario  September 25th – 28th, 2017
Eastec – Springfield, Mass. May 16-18, 2017
Manufacturing in America – Detroit Show March 22-23, 2017
Fabtech – Las Vegas Show November 16-18, 2016
AmCon – Novi Show November 1-2, 2016
IMTS – Chicago Show September 12-17, 2016
AmCon-Phoenix Show May 24-25, 2016
MACH Show April 16-20, 2016
AmCon-Denver Show April 12-13, 2016
GrindTec Show March 16-19, 2016
AmCon-Orlando Show March 8-9, 2016
AmCon-Seattle Show February 16-17, 2016
AeroDef Manufacturing Show February 9-10, 2016
Fabtech November 9-12, 2015
SEMA November 3-6, 2015
South-tec October 27-29, 2015
CMTS September 28 – October 1, 2015
Westec September 15-17, 2015
PMTS April 21-23, 2015